Edouard MOENS
General Manager, co-founder
Edouard studied business engineering at the Louvain School of Management and has a CEMS master in international management. Edouard's latest professional position was with an industry leader in additive manufacturing where he acquired valuable expertise and an international network in 3D printing. Edouard is leading the business and strategy related aspects of Aerosint.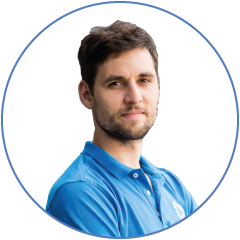 Matthias Hick
Technical co-founder, Mechanical Engineer
Matthias has an academic and professional background as an electromechanical engineer. Matthias coordinates the technical developments and spends most of his time on the mechatronics and electronics aspects of the project.
kevin eckes
Materials and Applications R&D Engineer, Phd 
Kevin has a PhD from the University of Austin (Texas, USA) in biomedical engineering. From his academic background he brings valuable material chemistry expertise. Kevin leads all the material sintering related development aspects of the project.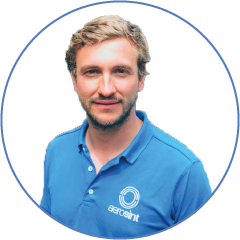 antoine deblire
Electronics R&D Engineer 
Antoine has an academic background in electrical engineering and has work experience in hardware development, circuit design, and microcontroller programming. Antoine leads the electronics design and machine control aspects of the project.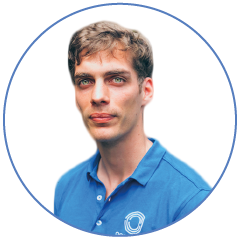 colin guillaume
Mechanical R&D Engineer 
Colin holds a master in Electromechanical engineering and in Management. After his masters he further strengthen his technical acumen by obtaining a certificate in Sustainable Automotive Engineering. Today he takes charge of all the mechanical challenges the Aerosint developments might have.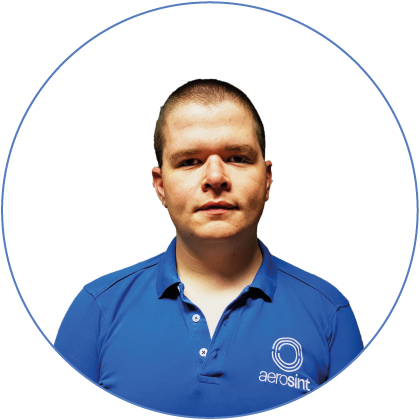 Jonathan Soler Lillo
Mechanical R&D Engineer 
Jonathan holds a master in Electromechanical engineering. 
you?
R&D Engineer 
We are always on the look for great technical talent. Don't be shy to reach out through the contact form if you are interested to know more about open positions at Aerosint. 
The Innovation Fund
The fund holds participations from various major industrial companies, like TOTAL, SOLVAY, BASF, CARMEUSE, RECTICEL, SIOEN, SOUDAL, DOMO, RAVAGO, OFFICIUM, ARKEMA, CHRISTEYNS, HUTCHINSON, … The variety of companies participating in the fund make it truly unique and is an asset to the invested projects.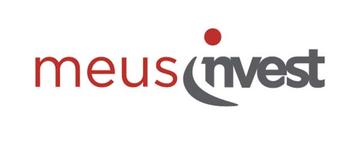 Meusinvest
Meusinvest S.A. is a venture capital firm specializing in growth capital investments in small and medium sized companies. The firm only invests in companies based in the Liège province of Belgium. 
Walloon Regional Funding
Governmental funding supporting innovative research in Wallonia. 
Peter Mercelis
Peter Mercelis is a co-founder of the Leuven-based company LayerWise, which focuses on metal 3D printing for medical applications and was purchased by 3D Systems in 2014.  
Interested IN learning more about Aerosint ?