Reinventing powder based 3D printing as a multi-material process
Since its inception, the SLS (selective laser sintering) process was designed to 3D print objects by selectively laser melt powder layers composed of a unique powder.
Aerosint has invented the first, and to date completely unique, multi-powder printing process. Multi-powder means that the Aerosint technology can print parts made of different materials by melting powder layers composed of more than one powder.
Combining the benefits of the Aerosint printing process with the ones of SLS has the potential to print truly unique parts at an unrivaled cost. 
– Patent pending –
MULTI-POWDER DISPENSING TECHNOLOGY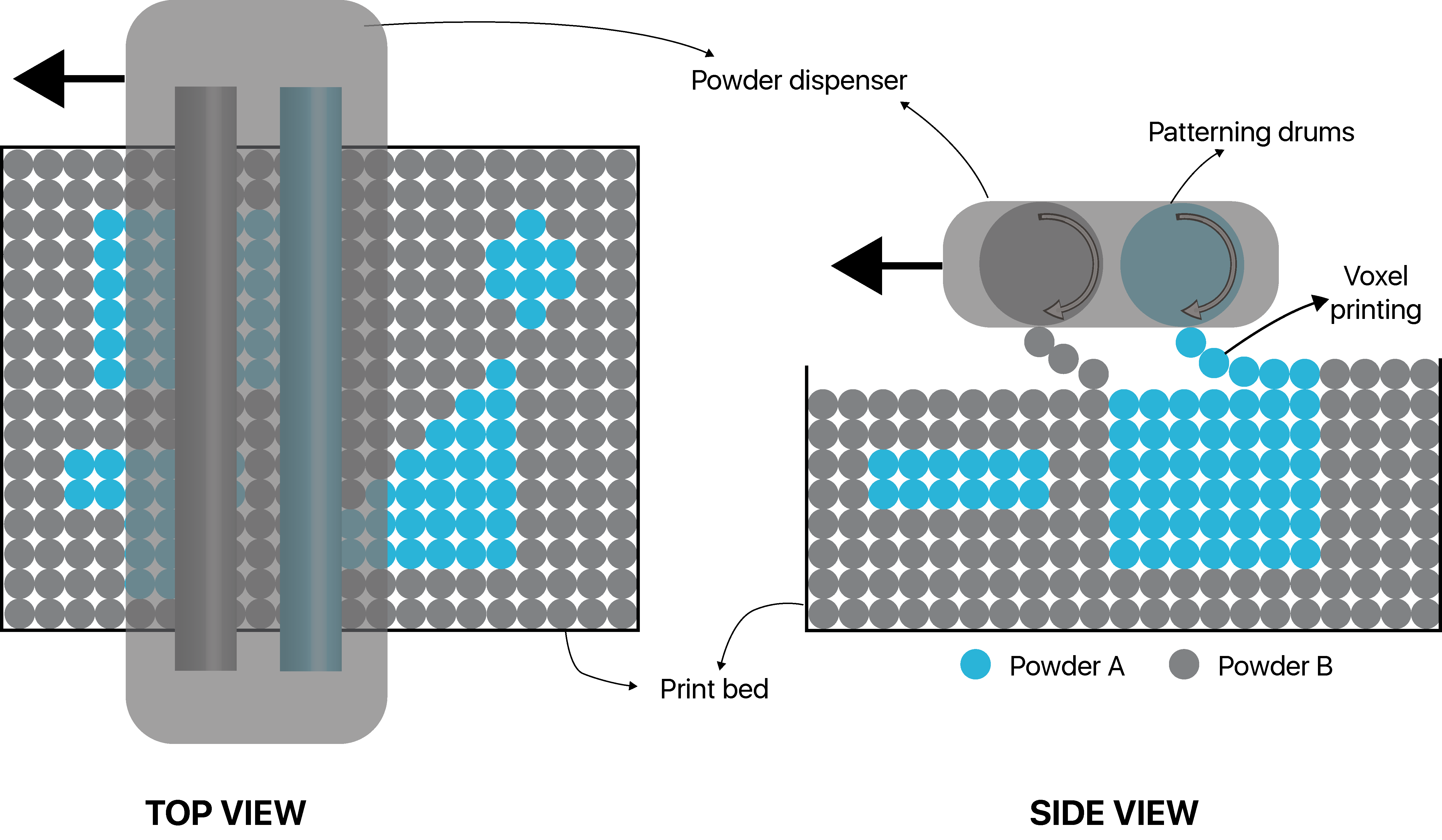 Aerosint invented a unique selective powder dispensing technology. The dispenser is composed of multiple patterning drums (one per powder type).
The Aerosint patterning drums selectively deposit fine powder voxels line by line. The result is a powder layer composed of more than one powder ready for sintering. 

MAKING PEEK PRINTING TRULY AFFORDABLE
The Aerosint dispenser makes it possible to distinguish object and support powder. By using an inert support powder (like Alumina) you can eliminate powder degradation that inevitably occurs when using the same polymer as object and support powders.
As no degradation of the support powder has occured, all of it can be reused in the next print job reducing powder consumption cost by 30 up to 85 percent compared to traditional laser sintering.
High temperature polymers like PEEK are extremely expensive. Powder degradation is preventing the wider adoption of this high performance polymer in industrial applications.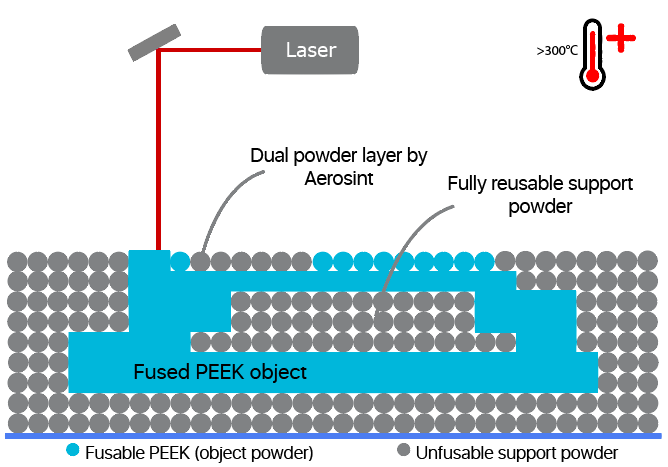 The benefits of the Aerosint powder dispenser

SPEED
Line by line deposition enables fast patterning (2 seconds / layer). 
MATERIALS
Dispenser works with virtually any type of 3D printing powder: polymers, metals, ceramics, organic …
SCALABILITY
The drums can easily be scaled-up for larger patterning desires. ROBUST
The dispenser can withstand the high temperatures of the printing chamber (up to 400°C). 
Interested IN learning more about Aerosint ?